RENALDY J. GUTIERREZ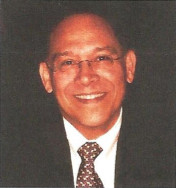 Mr. Gutierrez is a practicing attorney in Miami Florida with the Firm of Gutierrez & Associates, primarily working in the areas of real estate transactions, corporate law, contracts, International Business Law, commercial litigation and residential mortgage foreclosures. Mr. Gutierrez is also a panel member of several arbitration institutions in the United States, the International Center of Dispute Resolutions (ICDR) of the American Arbitration Association, the World Bank ICSID Tribunal and the Financial Industry Regulatory Authority (FINRA).
Mr. Gutierrez is licensed to practice law in the State of Florida and the U.S. District Court for the Southern District of Florida, United States of America. He is also licensed to practice law in the Republic of Nicaragua.
In 1988, Mr. Gutierrez graduated from Harvard University Law School, where he earned an LL.M Degree in comparative law. In 1985, he earned a Juris Doctor Degree (Cum Laude) from University of Miami Law School, Coral Gables, Florida, where he was also awarded a membership in the Order of Coif. In 1971, he earned a Juris Doctor Degree (Summa Cum Laude) from the School of Law Universidad Centroamericana in Managua, Nicaragua.
Mr. Gutierrez and his Firm have established correspondent associations with several international firms, Gamboa, Chalela & Gamboa, from Bogota, Colombia, Central Law/Molina, Palacios y Asociados, from Managua, Nicaragua, Jorge Mera & Villegas, from Santo Domingo, Dominican Republic, and Area Global, from Burgos, Spain.
He was President of the Nicaraguan American Chamber of Commerce, Miami, Florida, and President of the Inter-American Bar Association, from Washington, D.C., an international association of attorneys, Schools of Law and law firms from the Western Hemisphere and Europe.
ETHAN S. BURGER
Ethan S. Burger is a Washington-based international attorney, legal consultant, and academic.  His global perspective and experience inform his ability to resolve complex legal problems.  He advises clients on compliance, due diligence, internal investigations, Russian and Ukrainian matters, political risks (corruption), privacy matters, and ethics.  His investigative skills, knowledge of corporate governance, and knack for assessing the costs and benefits of alternative courses of action have saved his clients both from legal setbacks and public embarrassment.  His activities span business sectors, including consumer goods, construction and energy companies, financial institutions, hotels and insurance.  Much of his experience involves compliance with U.S. Government regulations.
He has worked on projects for the U.S. Department of Justice, the U.S. Agency for International Development, the Australian Federal Police and the Queensland (Australia) Crime and Misconduct Commission.  He has been both full-time and Adjunct at American University (Washington College of Law and the School of International Service), and Law Faculty of the University of Wollongong. He was an adjunct for the Georgetown University Law Center.  He has been a lecturer in Colombia, India, Russia and Ukraine.
Over 20 years, he has represented clients in commercial and regulatory matters.  Mr. Burger has prepared case assessments and reports as well on financial crime areas (embezzlement, cyber-related, illegal tenders (privatizations), and RICO).  He has numerous publications that have appeared in U.S, British, Russian, and Ukrainian publications.
IRYNA V. AVRINE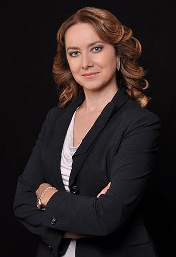 Iryna Avrine is founder and managing attorney of the Avrine Law Firm, LLC, located in Bethesda, Maryland. Her practice concentrates on estate planning and elder law, and she focuses in wills and trusts. Mrs. Avrine assists families and retirees in reaching their financial, retirement, and estate planning goals through creating personalized and comprehensive estate plans. She also serves her clients' legal needs in the areas of guardianship and advanced medical directives, power of attorney, education and special education, and small business. Building relationships and understanding each client's objectives and goals defines Mrs. Avrine's approach to handling her clients' legal matters. She is fluent in English, Russian, and Belarusian.
Mrs. Avrine began her pursuit of a legal career in Minsk, Belarus, where she studied law at the Academy of Public Administration. In the United States, she graduated from the University of Baltimore with a B.A. in Jurisprudence, and then attended law school at the University of Baltimore School of Law. In 2014, Mrs. Avrine obtained her Juris Doctor with honors, summa cum laude, while finishing at the top of her class. Mrs. Avrine is proudly admitted to practice law in the State of Maryland.
Early in her career, Mrs. Avrine gained experience as a law clerk, supporting various practice areas, including trusts and estates, corporate, bankruptcy, and products liability, with law firms in Maryland. Prior to opening her practice, Mrs. Avrine worked as an attorney at a boutique general practice law firm in Annapolis.
Along with her professional expertise, Mrs. Avrine is a compassionate and personally engaged problem solver, always striving to find the best solution for each of her clients. As resolving legal issues is often an emotional process, Mrs. Avrine maintains a patient, thoughtful, and creative approach while serving her clients' legal needs.